Suture Storage for Par Excellence Systems
This project demonstrates the power of marrying innovation, product design and design for manufacturing (DFM) in a streamlined product development process. During this project, Pixel and Timber worked collaboratively with Par Excellence Systems to develop a comprehensive suture storage solution leveraging Par Excellence's proprietary weight-based asset management system. Our work included ethnographic research, live brainstorming and ideation, concept design, CAD development and design-for-manufacturing (DFM). During this project, P&T was able to leverage its expertise in design-for-manufacturing (DFM) to go directly from initial concepts to production parts in less than six months.
All the products in the video and images below were debuted at the 2018 Association for Health Care Resource & Materials Management (AHRMM) Conference and Exhibition, in Chicago.
LOUVER-Based SOLUTIONS
This series of products marry Par Excellence's proven weight-based inventory management technology to user-driven design. Each design provides FIFO (first in, first out) solutions for storing and dispensing surgical sutures on a louver-wall or Par Excellence's new mobile suture tower (shown below).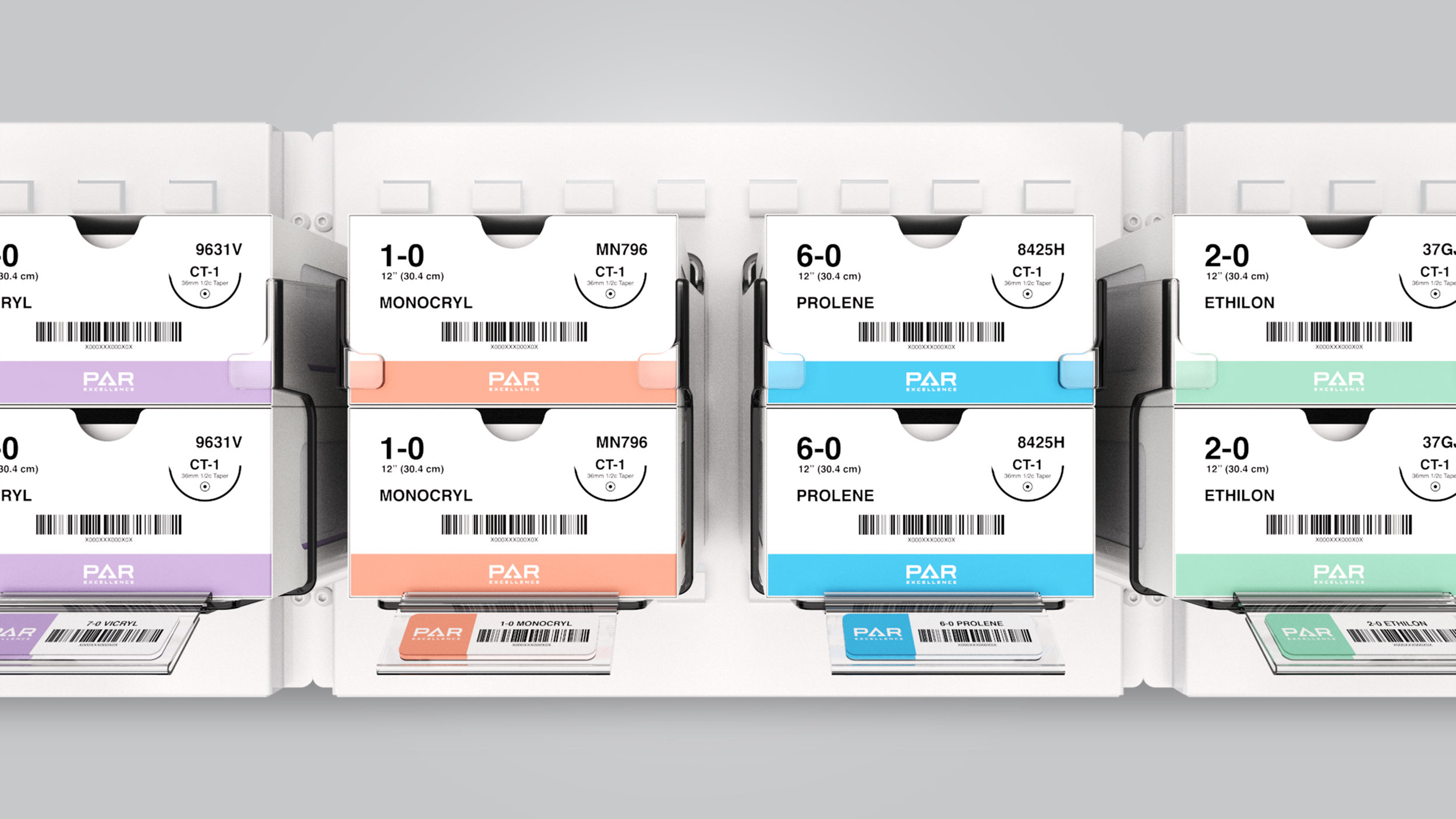 Platform Solutions
These products apply many of the innovations of the louver-based system (e.g. large, intuitive labeling and FIFO) to a new line of platform scales. These standalone scales allow users to bring weight-based inventory management to facilities with existing storage infrastructure. Each scale consists of a molded base married smoothly to a clear polycarbonate bin which allows visual as well as weight-based inventory management.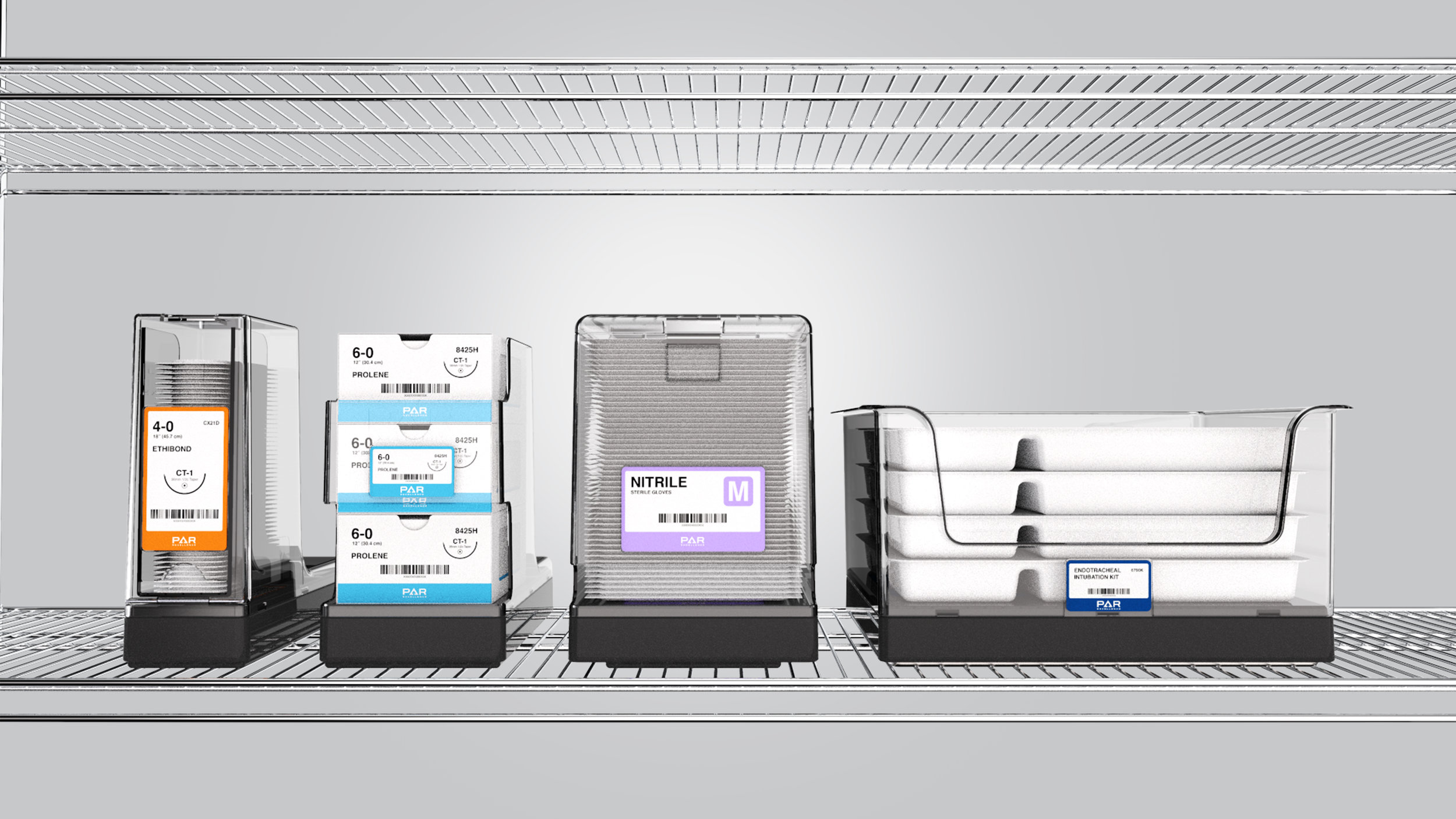 Mobile Storage Solution
The mobile suture storage system can be used with any of the new louver-based designs. This system allows hospitals to store and manage many SKUs (e.g. sutures and many other items) throughout their facility — bringing supplies to areas where they are most needed and allowing facilities to manage inventory levels remotely.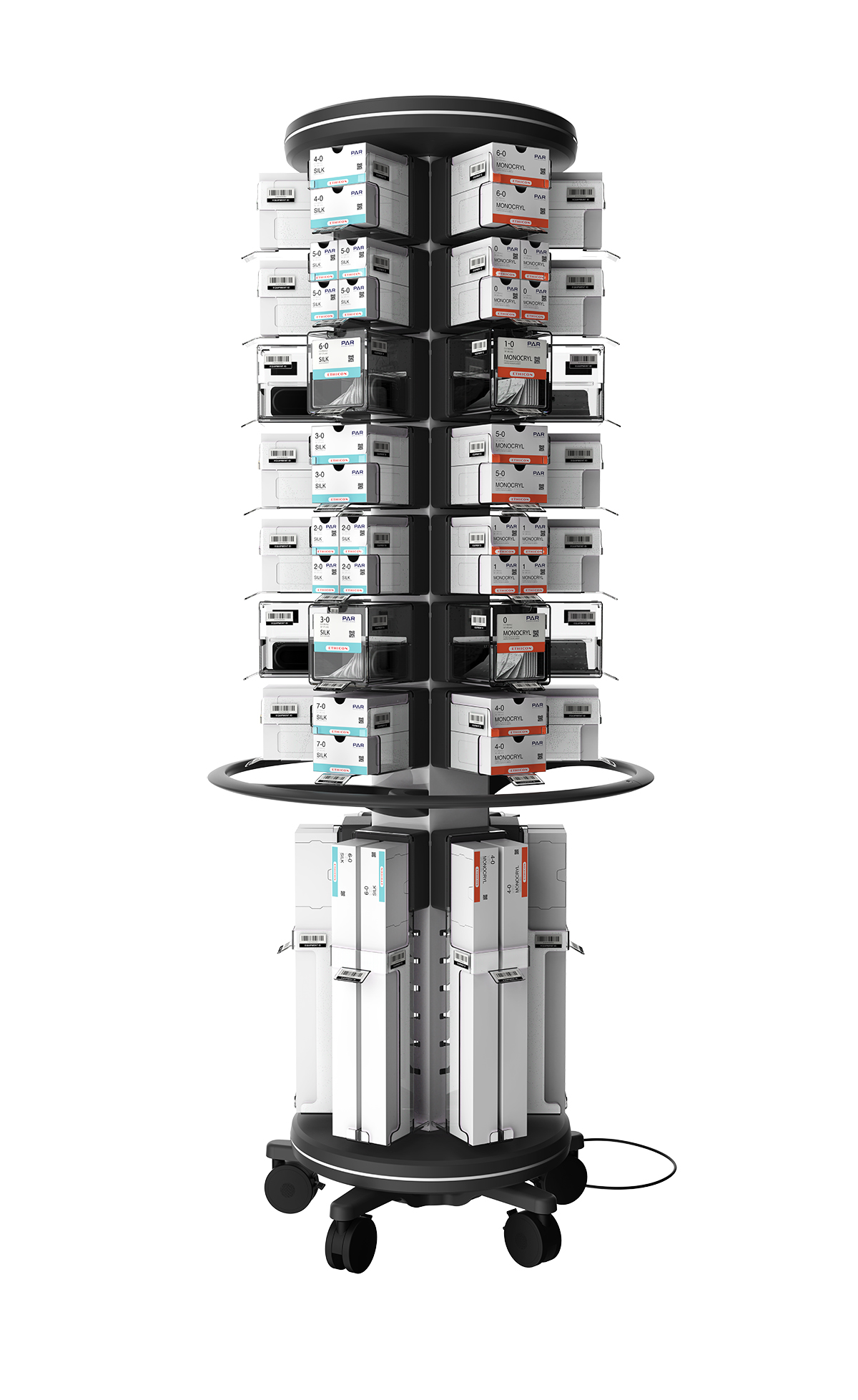 Promotional Graphics
Beyond the development of the devices themselves, Pixel and Timber developed many assets to support the launch of this product line, including the roll-up banner graphics below, the renderings above, and the promotional reel at the top of this page that was shown at AHRRM.